VASANT RITU (HEALING SEASON) ︎
Oil on canvas, 2018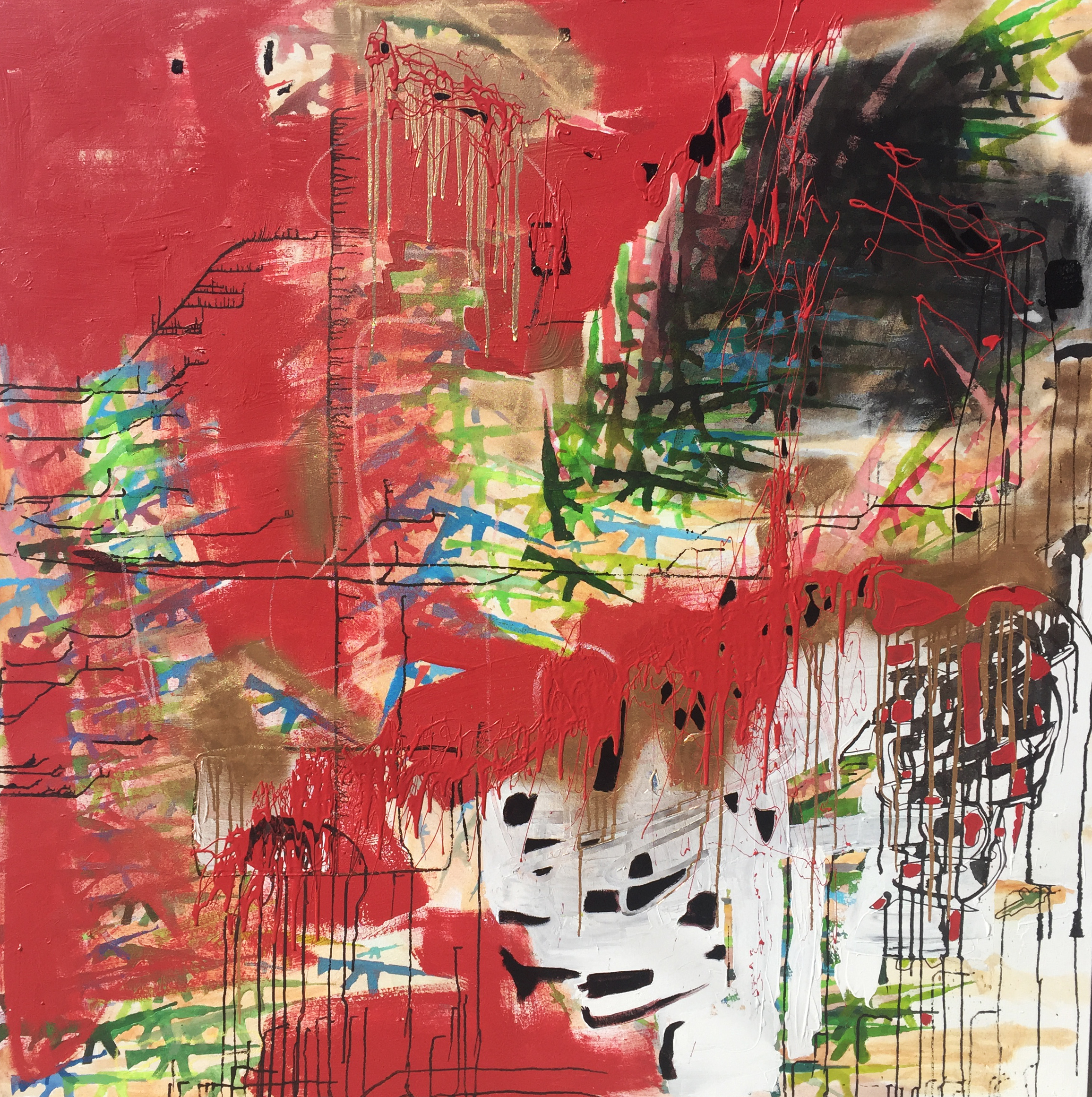 "Hotspot"
60 x 60 inches
2018
SOLD
In the Hindu calendar, springtime, called Vasant Ritu, is considered the king of seasons for its mild, pleasant weather across much of India.
It comes after the storm. ︎
These paintings are a continuation of my commentary on the devastation birthed by racialized violence, as explored in the
OPEN SEASON
series.
But now it's about healing and being happy, too.
I'm finding that balance.
"Half Moon Clip"
30 x 30 inches
2018